Tickets Available for the March 30th Senior Inspiration Awards Luncheon
Fantasy Springs Resort Special Events Center, Hall A, 84-245 Indio Springs Parkway, Indio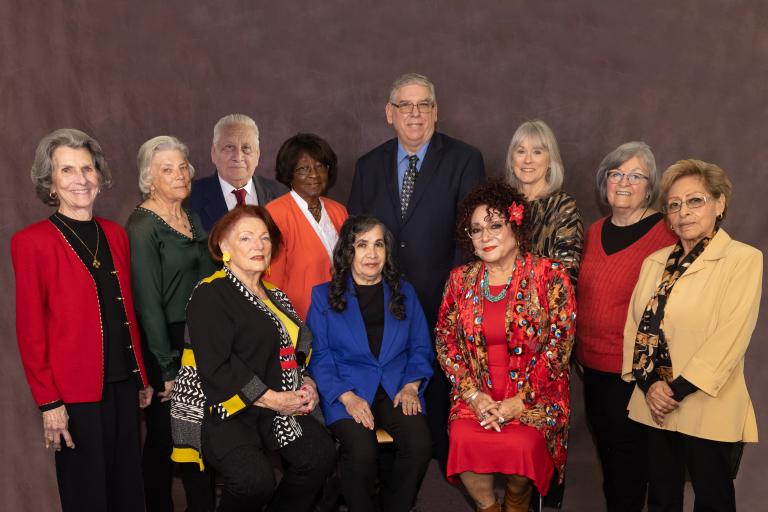 Event Details
In two weeks, the mayors of all the cities in the Coachella Valley and County Supervisor V. Manuel Perez will be joined by over 500 attendees for the Senior Inspiration Awards. The annual event honors 11 outstanding senior citizen volunteers, who inspire people of all ages to get involved in organizations that help the community.
The 31st Annual Senior Inspiration Awards luncheon will be held Thursday, March 30 at the Fantasy Springs Resort Special Events Center, Hall A, 84-245 Indio Springs Parkway, Indio. Guests can begin arriving at 10 a.m. and the program goes from 11:30 a.m. to 1:30 p.m.
Tickets are $38 per person and include lunch and dessert alongside the awards program. Tickets can be purchased online. A table of eight can be reserved for $340.
This year's program will be emceed by Emmy Award-Winning Journalist and Government Communicator Brooke Beare and Marco Revuelta, Multimedia Journalist with Noticias Telemundo 15 Palm Springs and KESQ News Channel 3.
"The Senior Inspiration Awards is a valleywide tradition honoring 11 senior citizen volunteers, for their continuing service to many local organizations," said Supervisor Perez. "Through sponsorships, we are able to keep the cost of the luncheon down so people can come out, enjoy a nice meal and special program while supporting this event and helping it continue for the future. Please join us as the Coachella Valley community honors an exceptional group of individuals, from all throughout our valley who help make our communities better, at the Senior Inspiration Awards!"
This major event was established in 1992 by Riverside County and all nine Coachella Valley cities to recognize the community's unsung heroes, senior citizens 65 years of age and older who inspire others through their volunteerism and contributions to the community.
This year's honorees are: Martha Gutierrez and William "Bill" Senso (Riverside County), Jo Anne Kennon (Cathedral City), Javier R. Graciano (Coachella), Teresa Valencia Sanchez (Desert Hot Springs), Ginny Whitman (Indian Wells), Sylvia Tenorio (Indio), Ada Nuckels (La Quinta), Betty Baxter (Palm Desert), Evernell Black (Palm Springs) and Mary Lou Suter (Rancho Mirage).
Lunch includes salad, a choice of vegan or chicken or salmon entrée, and dessert, along with complimentary coffee and ice tea. There will also be music by local jazz band Heatwave Show Band.
In addition to the Web site, tickets can be purchased by calling 760-863-2556 and mailing a check to Alexis Perez, 73-710 Fred Waring Dr., Suite 222, Palm Desert, CA  92260. Checks should be made payable to the Regional Access Project Foundation.