Riverside University Health System - Medical Center becomes the first designated and ACS verified Level 1 trauma center in Riverside County

July 7, 2021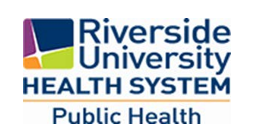 FOR IMMEDIATE RELEASE
Media Contact:
Ginny Jefferson
v.jefferson@ruhealth.org
909-557-5925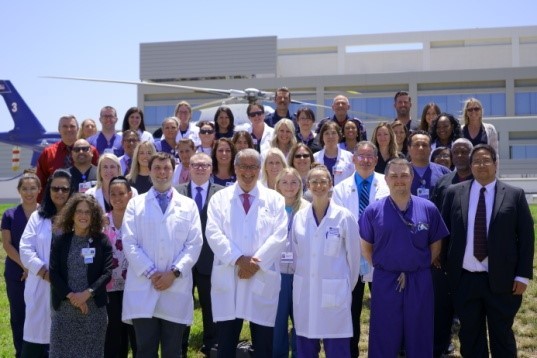 Riverside University Health System - Medical Center becomes the first designated and ACS verified Level 1 trauma center in Riverside County
Riverside University Health System-Medical Center (RUHS-MC) was recently designated as a Level-1 Trauma Center by the County of Riverside Emergency Medical Services Agency (REMSA). The Level 1 designation is in addition to verification by the American College of Surgeons Committee on Trauma (ACS COT) earlier this year, making RUHS-MC the first of its kind to hold both distinctions in Riverside County.
Level 1 is the highest level of designation given to trauma centers and attests that the facility has all necessary resources immediately available to provide critically injured patients with the highest level of quality healthcare.
REMSA is responsible for ensuring that hospitals meet the trauma center requirements specified in the California Health and Safety Code. Patients who suffer a severe injury will be treated by a board-certified trauma surgeon leading a multidisciplinary team of highly trained healthcare personnel from the emergency room, operating room, intensive care, radiology and rehabilitation services.
"This achievement is a testament to the hard work and commitment of our health care team, surgeons of all specialties, and our leadership team," said RUHS Surgeon in Chief Dr. Raul Coimbra. "Our entire team worked together to achieve one common goal – to provide the very best care to the residents of Riverside County."
The designation also means that RUHS-MC participates in national quality initiatives and multi-institutional research efforts, which are benchmarked against more than 800 hospitals across North America. This not only helps the team monitor the success of the program but identifies opportunities to consistently improve patient care.
"I am extremely honored to work with a team of talented and deeply committed individuals who work tirelessly to provide our community with the highest level of healthcare and services available," says Chief Executive Officer Jennifer Cruikshank. "This latest effort by our trauma team illustrates our ongoing commitment and dedication to deliver exceptional care to improve the overall health and wellbeing of our community."
The most important factor dictating a trauma patient's survival is the initial assessment of the injury, which takes place in the emergency department. As a Level-1 Trauma Center, RUHS-MC now serves as a regional referral center and supports all local hospitals by accepting patients who require the most advanced or specialized care and treatment. Having the capability to provide comprehensive care for every aspect of injury for severely injured patients means that anyone throughout the Riverside County area with immediate critical medical needs will receive the finest care.
"It takes a highly trained and skilled medical team to be able to care for any injury that may occur, at any given moment," said Chair Karen Spiegel, Second District Supervisor. "I am incredibly proud of the team at RUHS-MC for achieving this high distinction. By serving as a leader in the region to provide the highest standard of care and services, RUHS stands ready to serve all residents of Riverside County when they need it most.
This latest achievement is among several accomplishments that RUHS-MC has made over the past several years to enhance the quality of services provided, including the sepsis program, the stroke program and the joint replacement program.
"The golden principle of trauma care is ensuring critically injured patients are taken to the right hospital at the right time," said Vice Chair Jeff Hewitt, Fifth District Supervisor. "Undoubtedly, RUHS-MC Level-1 Trauma Center is the right place for injured patients in Riverside County."
#   #   #
About Riverside University Health System- Medical Center
Riverside University Health System-Medical Center (RUHS-MC) includes a 439-bed Medical Center, 13 Community Health Centers, and several primary and specialty clinics throughout Riverside County, California. With more than 6,000 staff members and over 125 years of experience serving Riverside County communities, RUHS continues its commitment to and legacy of delivering exceptional, compassionate care, community wellness and medical education. Visit ruhealth.org to learn more.